Friday, February 20, 2009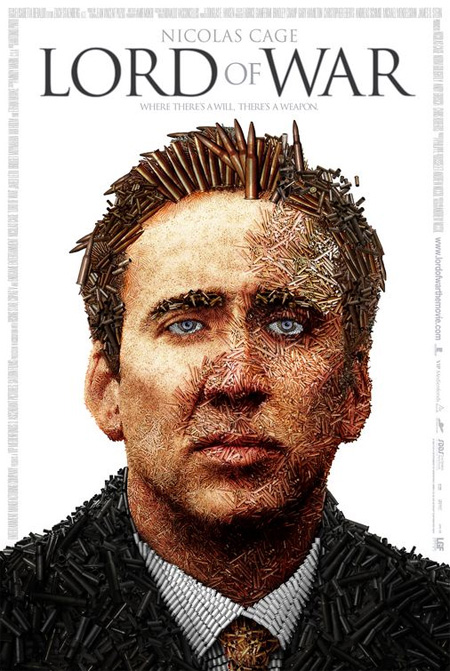 8. "Lord of War"
I wanted to see this film when it was released because of the poster. It's beautiful and sort of inventive. I'm glad I saw the film. It was beautiful and sort of inventive. The first 90-minutes flows a lot better than the last 30, but it's forgivable. By that point you're not expecting a lot and just hope Jared Leto doesn't ruin the film.
I like message films that use quick editing. They care less about pounding stuff over your head and more about making your eyes bleed. Like a Duran Duran video shown at twice the normal speed. More Nic Cage films seem to do this. He sure does have an odd hairline.
Posted by

Brandon's Machine
at 4:43 PM
No comments:


Monday, February 09, 2009
My computer is temporarily out of service, hence the lack of updates.

The Wendy's on Division and Ashland is advertising a new sandwich. The sign reads "Catch Are New Fish Filet". I find this very sad.
Posted by

Brandon's Machine
at 3:07 PM
No comments: